Life science departments will welcome 11 new faculty for 2004-05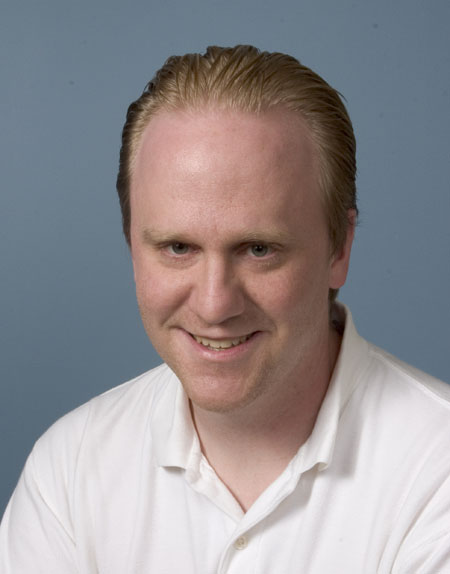 ---
---
When Art Salomon applied for a job at Brown, he gave a talk on his research to potential colleagues in the Department of Molecular Biology, Cell Biology and Biochemistry.
Typically, Salomon says, these academic auditions can be quite dull – he talks, professors listen politely. Not at Brown. Here, researchers asked questions, sparked conversation. Salomon was so inspired by the discussion, he went back to his laboratory in the Genomics Institute of the Novartis Research Foundation in San Diego and set up new experiments.
"My feeling about Brown is that it isn't competitive – it's curious," Salomon says. "There is a great intellectual interest in other people's work and the faculty is interactive. That's totally invaluable. You can't possibly know everything. But if you're talking with your colleagues, you can get a broader perspective on the field. Your science is better."
This collaboration will continue when Salomon, a 31-year-old assistant professor of biology, heads to the new Ship Street lab. The Jewelry District facility was built to foster teamwork – labs are open, lounges shared – and researchers will hail from four different biomedical departments.
Salomon is a chemist. It isn't a surprising career choice. Both parents are chemists – his father is a professor at Case Western Reserve University and his mother is a chemical company manager – and talk around their Cleveland dinner table often involved reagents and reactions.
At Case Western, however, Salomon initially pursued physics. Then, during his sophomore year, he signed up for his father's organic chemistry class. The experience was inspiring. Salomon got hooked on the subject and studied four hours a day. He wound up with an A – and a new major.
"It's like I'm wired for chemistry," he laughs. "So why fight reality? I enjoy it. It comes naturally to me."
After graduating from Case Western, Salomon earned his Ph.D. in chemistry at Stanford, studying the pharmacology of a highly selective anti-cancer agent. Since then, he's been working at the Genomics Institute. His specialty: protein research by mass spectrometry.
Proteins – chemical dishes cooked up by gene recipes – are the subject of intense study by biomedical researchers. Salomon is an expert with a mass spectrometer, a hulking piece of equipment that uses a superconducting magnet to smash a peptide, or protein fragment, into even smaller pieces. The machine then measures the mass of these bits and reveals their sequence and amino acid modifications in a fraction of a second.
Understanding modifications to protein sequences is critical to understanding diseases, Salomon says. That's because these changes, which show up as distinct patterns in mass spectra, can contribute to illness. Salomon is particularly interested in revealing protein modifications relevant to Type II diabetes, cancer and allergies.
"If we can understand these modifications, we could possibly find novel drug targets," he says. "For me, that is really important. I want my work to impact people's lives."
– Wendy Lawton


######
---